Modeling With Trigonometric Functions
Resources for this lesson:
> Glossary


> Calculator Resources


> Teacher Resources: Instructional Notes

Test and Confirm
Let's examine the curve of best fit: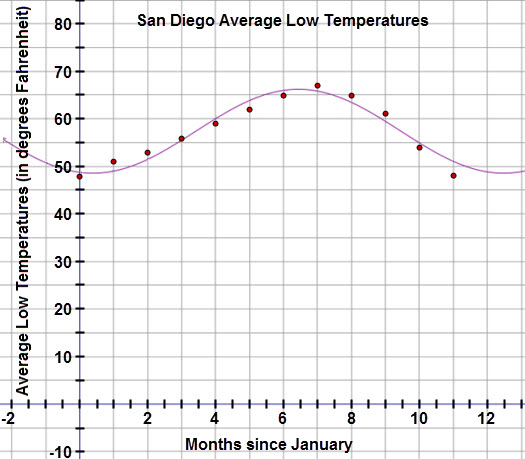 The graph appears to pass through most of the points.   To confirm the model is appropriate, examine the residual plot below.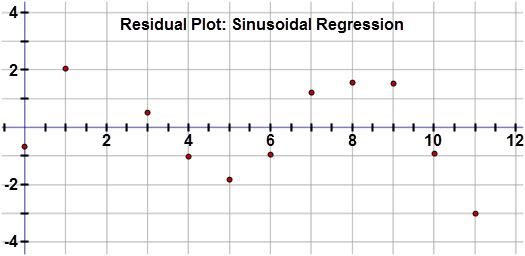 Inspection of the residuals reveals that these values are very small and in a random pattern, confirming that this is the best fit for the data set.
Apply the Model
Now, use the curve of best fit to make the following predictions:
Check Your Understanding