Modeling With Trigonometric Functions
Resources for this lesson:
> Glossary


> Calculator Resources


> Teacher Resources: Instructional Notes

Test and Confirm
Let's examine the curve of best fit: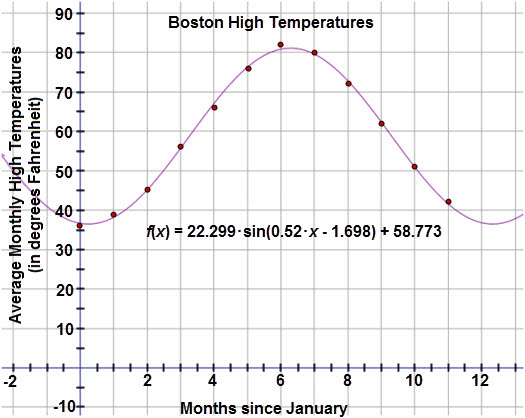 The model passes through most of the points and appears to be a good fit.  To verify that the model is appropriate, examine the residual plot below:
The residuals are random and fairly close to zero.  So, this model is appropriate and may be used to predict future values.
Apply the Model
Use the curve of best fit to answer the following:
Check Your Understanding