Prize Winner, Part 1
Resources for this lesson:

Key Term
Independent event
> Glossary


> Calculator Resources


> Teacher Resources: Instructional Notes

Suddenly, Marissa makes a keen observation about the formula.
Real-Life Scenarios
> Text version for animation

The group designs a balloon popping game. Allyson arranges pink, blue, green and red balloons on a board in a rectangular array as shown below.  To play the game a person throws darts at the board until he/she pops two balloons.  To win a prize, a person must pop a pink balloon first and either a red, a blue or a green balloon second.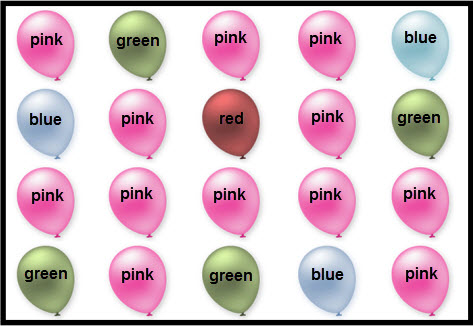 After looking at the number of different color balloons that Allyson has on the board, Khalid decides to award prizes as follows: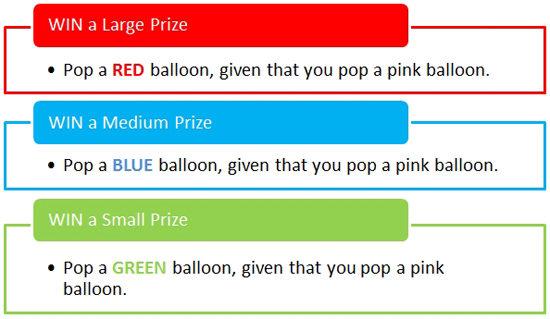 An important part of the condition in these rules is that a gamer must pop a pink balloon first to be eligible for a prize. Also, once a balloon is popped, it is not replaced.
Check Your Understanding
Check Your Understanding