Which Model Models Best?
Resources for this lesson:
> Glossary


> Calculator Resources


> Teacher Resources: Instructional Notes

When the logarithmic regression function is graphed on the scatter plot, the function appears to be a good fit for the data.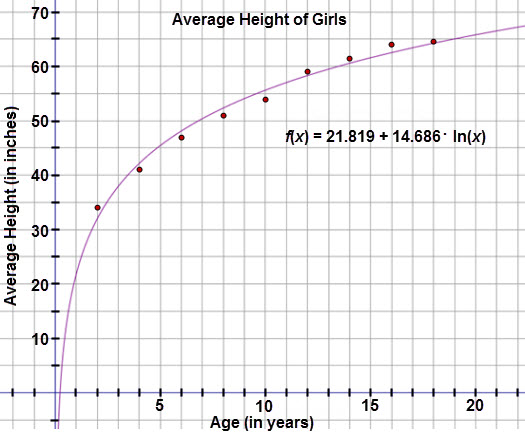 Inspection of the residual plot reveals that the residuals are small and relatively random.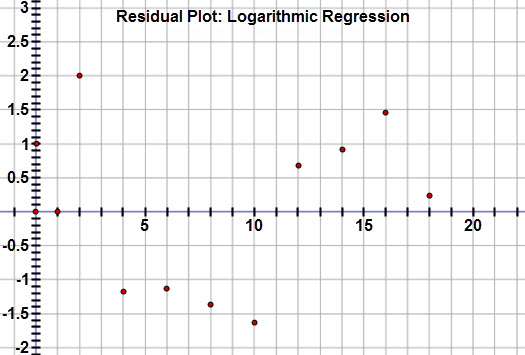 Thus, a logarithmic function is the best model for the data.